School Performance
You can view and compare the performance of Streatley Primary School with other schools using the Government's Compare School and College performance website by clicking here.
We are an inclusive school with a higher than average amount of children with an EHCP. We are also a school where year groups can range from 9 to 19 pupils. When judging a school on its performance, you must be aware of cohort sizes and the additional needs by looking beyond attainment results, looking at achievement (progress and attainment).
We focus on children's progress, a small or a large cohort does not effect this score. This focus ensures that children make at least good or better progress from their starting points (positive numbers). On the link above you can search like for like schools or by a 5+ mile radius or any school.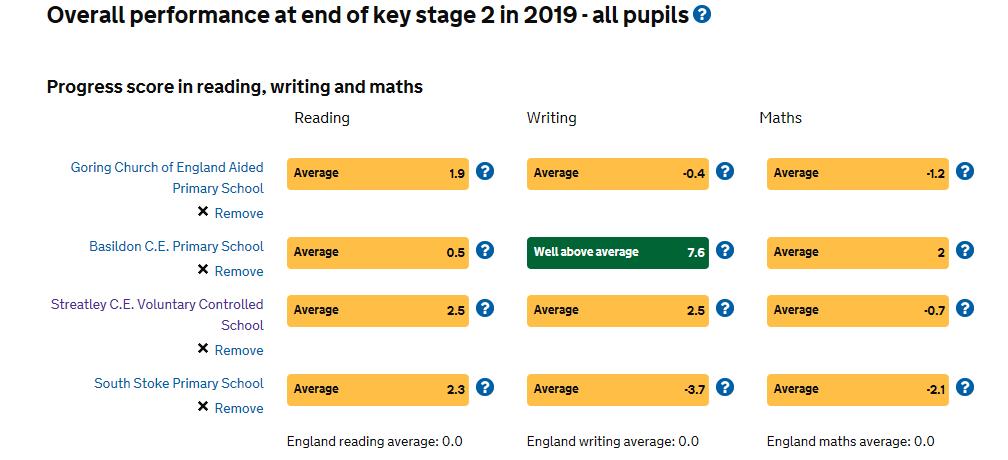 Example from website comparison link above

Example from website comparison link above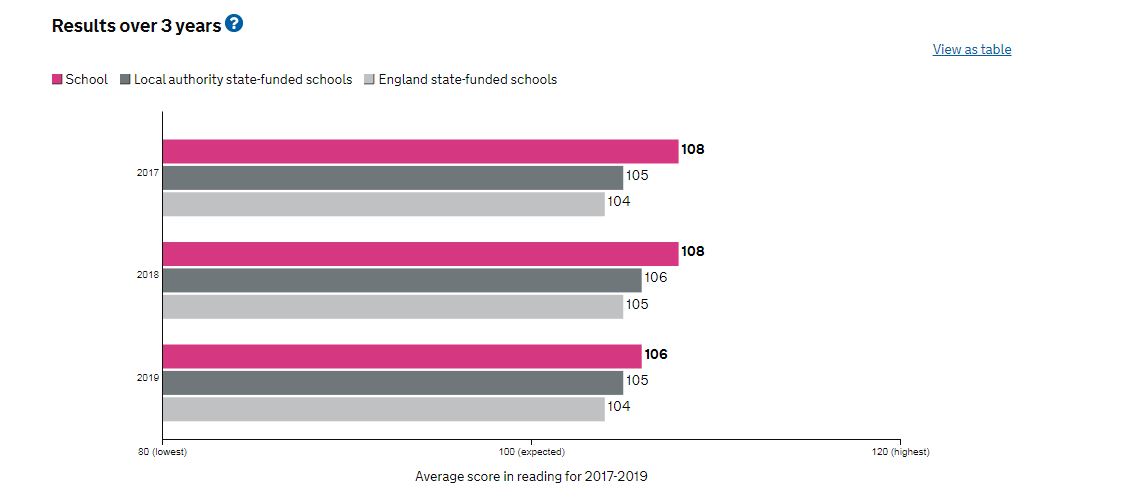 Three year average for all subjects in the higher standard

Three year results for the higher standard