Our Awards
West Berkshire Health and Wellbeing in Schools Award 2021
We have improved the physical and mental wellbeing of the children using the outdoors and the daily mile in particular. This award is from the local authority, and it will be renewed by us every three years. The daily mile was the main feature of this award for us to improve children's fitness levels. We focussed on pace, distance, time, enjoyment, mental and physical resilience. We used adult pacers, brought in incentives like trophies for encouragement and the most loved 'I like to move it, move it!' award.
Schools are rewarded for doing environmental projects such as tree planting, reducing CO2 emissions and visiting woods. You collect points for each activity you complete, progressing through bronze, silver and gold levels up to the prestigious platinum award. We have made Platinum!!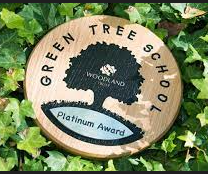 Educators and young people care deeply about environmental issues and have a strong desire to actively protect our planet. Environmental issues such as climate change, biodiversity-loss or plastic pollution are huge global issues and the thought of tackling them can be intimidating.
The Eco-Schools programme provides a simple, seven-step framework that empowers young people to make a difference in their school, local community and beyond. Since 1994, millions of young people around the world have worked through the Eco-Schools Seven Steps before being recognised for their efforts with a prestigious Eco-Schools Green Flag.
Eco-Schools develops pupils' skills, raises environmental awareness, improves the school environment and creates financial savings for schools as well as a whole host of other benefits.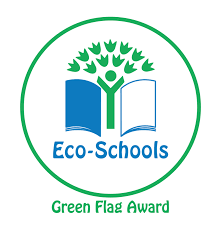 The School Games Mark is a government led awards scheme launched in 2012 to reward schools for their commitment to the development of competition across their school and into the community. Participating in this process allows schools to evaluate their PE provision and assists them in developing an action plan for future progress.