Our Governors
The role of the governing board is a strategic one, its key functions are:
Ensuring clarity of vision, ethos and strategic direction.

Holding executive leaders to account for the educational performance of the organisation and its pupils, and the performance management of staff.

Overseeing the financial performance of the organisation and making sure its money is well spent.
Dan lowery - Local Authority Governor and Chair of governors
I joined the Governing Board in September 2015 as a parent Governor and became Chair in September 2017. The reason I became a Governor was driven by my experience of my father doing the same role when I was a child and witnessing the impact of the Board of Governors on the development of the school. I am a surveyor by profession, with over 20 years' experience.
I currently run the surveying division of a regional property services company. My role involves managing a team of 30 people, setting budgets and objectives for the business, as well as monitoring and reviewing the financial performance of the business. The skills I have gained professionally assisted in my previous role as Health and Safety governor and also in my current position on the Finance and Staffing committee, Equality and Diversity link and Headteacher review panel.
I have two daughters one of whom currently attends Streatley Primary School and the other has now moved up to secondary school. I hope they are left with the same sense of pride in my involvement, as I was with my father.
Lesley roberts - headteacher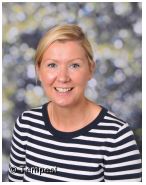 I joined Streatley Primary in September 2016 as interim headteacher. I was excited by the possibilities and opportunities at the school and I successfully became substantive Headteacher in February 2017. I have been involved with educational institutions for 22 years in a variety of positions: teacher, senior leader, local authority consultant and national regional adviser.
Since 2011 I have worked in interim leadership positions refining my school vision and adding capacity to school leadership teams. My strengths are matched to Streatley school's pursuit of excellence. Since September 2016 we have internally coached in teaching and learning, developed vocabulary and phonics teaching to ensure all children have the best start, utilised our natural resources – The Holies (woodlands) and invested in the teaching and learning of maths.
Streatley school children and their families are extremely supportive, and they have a thirst for learning. We aim to create Happy, Healthy Humans.
Rev Ben Phillips - Foundation Governor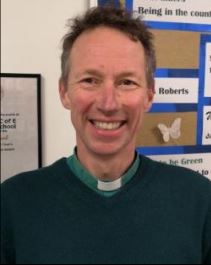 After various jobs in hospitality, sales, social work and singing I studied at Cambridge - monkeys and apes and human evolution. This prepared me for a job in industry or the church. The church won.
In over 25 years of training and ministry I have always had a passion to see children prepared for life in the world with the knowledge that they are loved and loveable by a God who has great hopes in them, and whose love is a resource in all that life is.
I have two grown up children who are now both involved in education. I have been a governor for over 20 years at 5 schools and am privileged to be involved in this school.
catherine dineen - Associate Governor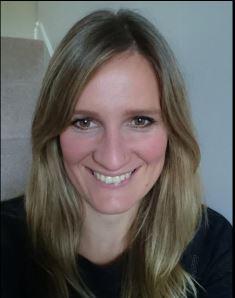 I joined the team as a Parent Governor in June 2017. I have fulfilled many roles on the governing board, including Vice-Chair and Eco Governor and am currently Safeguarding Governor and the link Governor to Year 3/4 class. I am currently the chair of the Curriculum Committee.
I am passionate about high quality education and maximising learning opportunities for all children. I am lawyer by profession and worked as a tax and trusts solicitor in London for over 10 years. My legal expertise, ability to analyse and process large amounts of information, advising and dealing with a variety of people and institutions are some of the skills that I can draw on as a Governor.
I am now a full time mum with both of my boys hugely proud to have attended Streatley Primary School.
Martyn drage - associate governor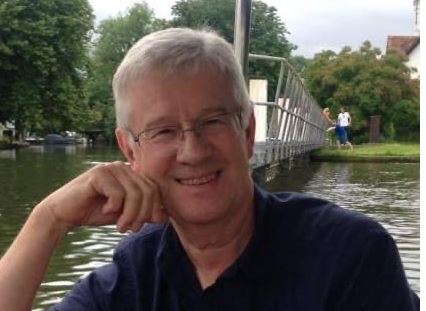 Since March 2020 I have been privileged to support the School as a governor. I recently retired, having spent more than 25 years in Investment banking, followed by nearly 20 years at the Henley Business School.
I am an associate governor, supporting the school with my finance background as a member of the Finance and Staffing Committee. I also serve as the Health and Safety Governor and link governor to the year 3/4 class.
My children have benefited enormously from the enthusiasm and professionalism of the Staff and my role enables me to give a little back in return.
Carol flacH - Foundation Governor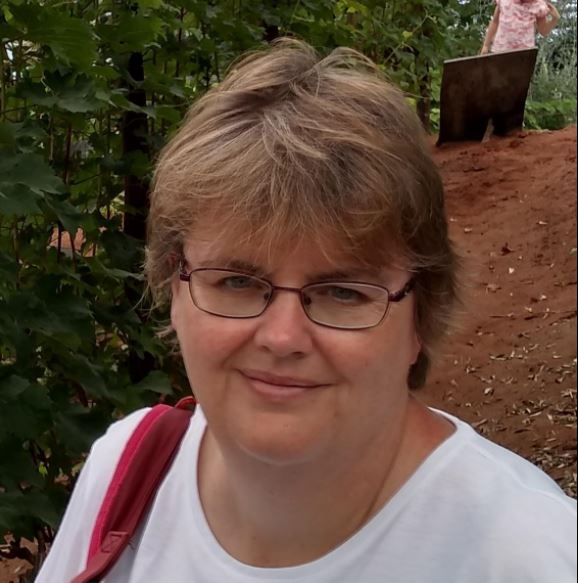 I joined the Governing Board in January 2021 as a Diocese Appointed Foundation Governor. I have a background in international development having worked for nearly 19 years for the Education Charity Education Development Trust. During my time with the Charity I was fortunate to work on many international education projects in Sub-Saharan Africa and in the Caribbean.
In my later years with the Trust I was Head of Research and Knowledge Management commissioning research in effective teaching practice both in the UK and with partners worldwide. I have a wealth of knowledge of education and charity governance both as Company Secretaries to the Police Rehabilitation Centre in Goring and to Brighter Futures for Children in Reading.
I have previously worked as a clerk to governors for many schools including at Streatley. I hope I can use my governance and research expertise to assist the school.
I am currently the link governor to the Year 5/6 class, SEND provision and on the Curriculum & Standards Committee.
Sian armitage - Co-Chair. Co-Opted governor
I joined the team as an Associate Governor and as a member of the Curriculum and Standards Committee in November 2022. I have an education background having worked as a teacher for over 16 years. I have a broad experience of the Primary years having had a range of roles and responsibilities in my career. My teaching roles have been both locally and in London.
I am passionate about education and I hope that my skills and knowledge will contribute positively to the governing board. I have two children currently at Streatley School, and we have seen first hand the incredible commitment of all the staff. I am so happy to be able to contribute back to the school.
Katie dickens - co-opted governor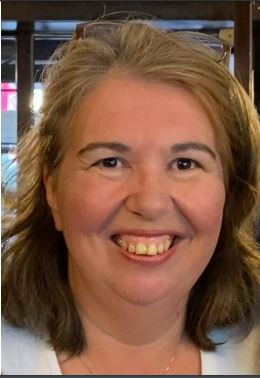 I joined Streatley Primary School Governors in December 2022. I am new to being a governor at a school where I am not the headteacher. I hope that my expertise of over 30 years in the teaching profession, with experience at all ages and stages, over 9 years in headship and my expertise now as a school adviser for the Oxford Diocese Board of Education will be put to good use!
I am married, have three children and love walking my two black labs in the Oxfordshire countryside.
Erica Littlejohns - parent Governor and Vice Chair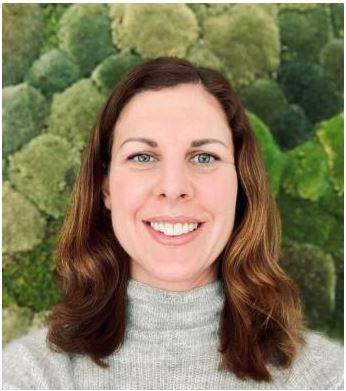 I joined the team as a Parent Governor in April 2023 as a member of the Finance and Staffing Committee. As the daughter of a teacher, I have always had a strong appreciation for the huge privilege and responsibility associated with educating the younger generations, so I am honoured to have the opportunity to play a part in shaping the strategic direction for the school.
I am a qualified accountant and have worked in education, financial services, and the tech sector. I'm currently working as a Commercial Director, where I have responsibility for monitoring performance, identifying investment priorities, and improving employee engagement, all of which provide me with a wide range of experiences to draw upon in my role as a Governor.
I have 2 children at Streatley Primary who love being a part of this friendly and nurturing school, and I am passionate about supporting the school to grow and develop so that we continue to attract pupils for generations to come.
Michael Quinton - Parent governor
Bio and picture to follow
Claire Slade - Staff Governor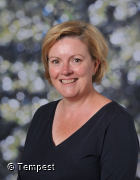 I was a governor for seven years at my children's primary school and in my time there I was Vice Chair and chair of the Admissions Committee, a role I enjoyed very much. This led me to want to work within an educational setting, and I joined the Streatley Primary School team in January 2018 as Data Administrator in the office.
I am very fortunate to work at such a great school. I enjoy my job very much and I am very proud to be part of a team who go above and beyond on behalf of our families to provide the best outcomes for all our children.
I became staff governor in May 2021 and I look forward to supporting the school further by working on the governing board.
I am on the Curriculum & Standards Committee and am link governor to the Foundation Class.
clerk to governors - See VACancies page