Year 5/6 Homework
Our topic is: Hola Mexico!
Welcome to Mexico. Get ready to explore this unique country, from its towering temples and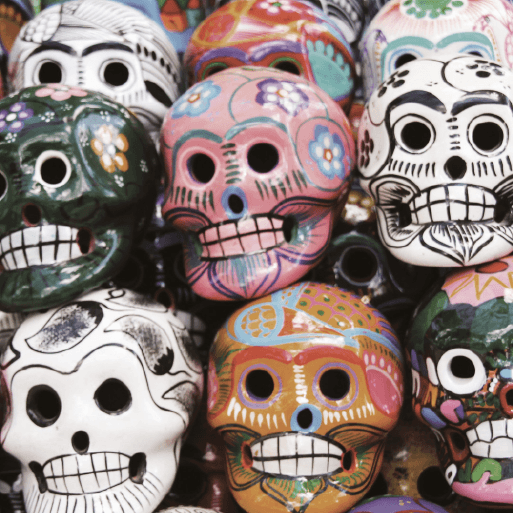 stunning geography to its pulsing rhythms and fun festivals - with Day of The Dead being a particular focus.
Is your tummy rumbling? Concoct a traditional fruit cocktail or a delicious Mexican meal. What's on your shopping list? Go steady with the spices. Discover the mysterious world of the ancient Mayan civilisation. Make their chocolate, learn their poetry, play their ball game and follow all of their curious rituals. Just try to keep your head. Feel like celebrating? Design a flute, grab a drum, join a tribe and make some noise. Have you got what it takes to be chief? Let's find out.
We'll be enjoying studying Holes by Louis Sachar during Guided Reading.
Read our knowledge organiser to find out more about our journey across Mexico's landscape and traditions.
Homework:
SPELLING GAMES
Select this link here and on the website go to Y5/6 for games which are currently free or click some of the links below:
Spelling Frame Games for -cious and -tious revisions
Spelling Frame Games for - ei after c revisions
Spelling Frame Games for ough letter string revisions
Spelling Frame Games for -able and -ible revisions
Spelling Frame Games for -ably and -ibly revisions